Mommy
: Ladies and gentlemen, we here at the FatKat Kronicles would like to introduce you to our Kitty Cat Christmas Concert Series, Part One. Please sit back and enjoy while Scooter delights you with a few of his favorite Christmas standards.
: : whispers "Scoot, are you ready?" : :
Alright, here we go. Ahem. *Taps director's wand on the stand* And a one, and a two, and a one, two, three, four....
"Tooter Fish, Tooter Fish,
You're my favorite treat!
Santa Claws, won't you please bring
A case or two for me..."
"OHHHH Tooter Fish, Tooter Fish
Santa, do you hear?
I want forty-seven cans
For Christmas gifts this year!"
"Broiled or baked or stewed,
Tuna is my favorite food,
I'd eat it everyday,
If I could have my way....
My stocking is so bare,
And it's just hanging there,
Waiting for Good Ol' St. Nick
To fill it up real quick....
WIIIIIITH Tooter Fish, Tooter Fish
Tooter Fish I say!
I hope Santa packs his bag
With Tuna Christmas Day!
"OOHHHH Tooter Fish, Tooter Fish
Santa, hear my tune.
Please oh please bring Tooter Fish
'Cuz I've been good since June!"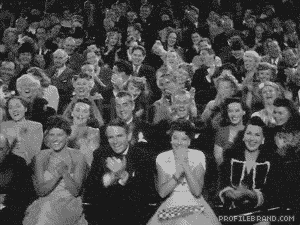 : : Scooter takes a bow. : :